How to help your teenager be more GRATEFUL, here are my thoughts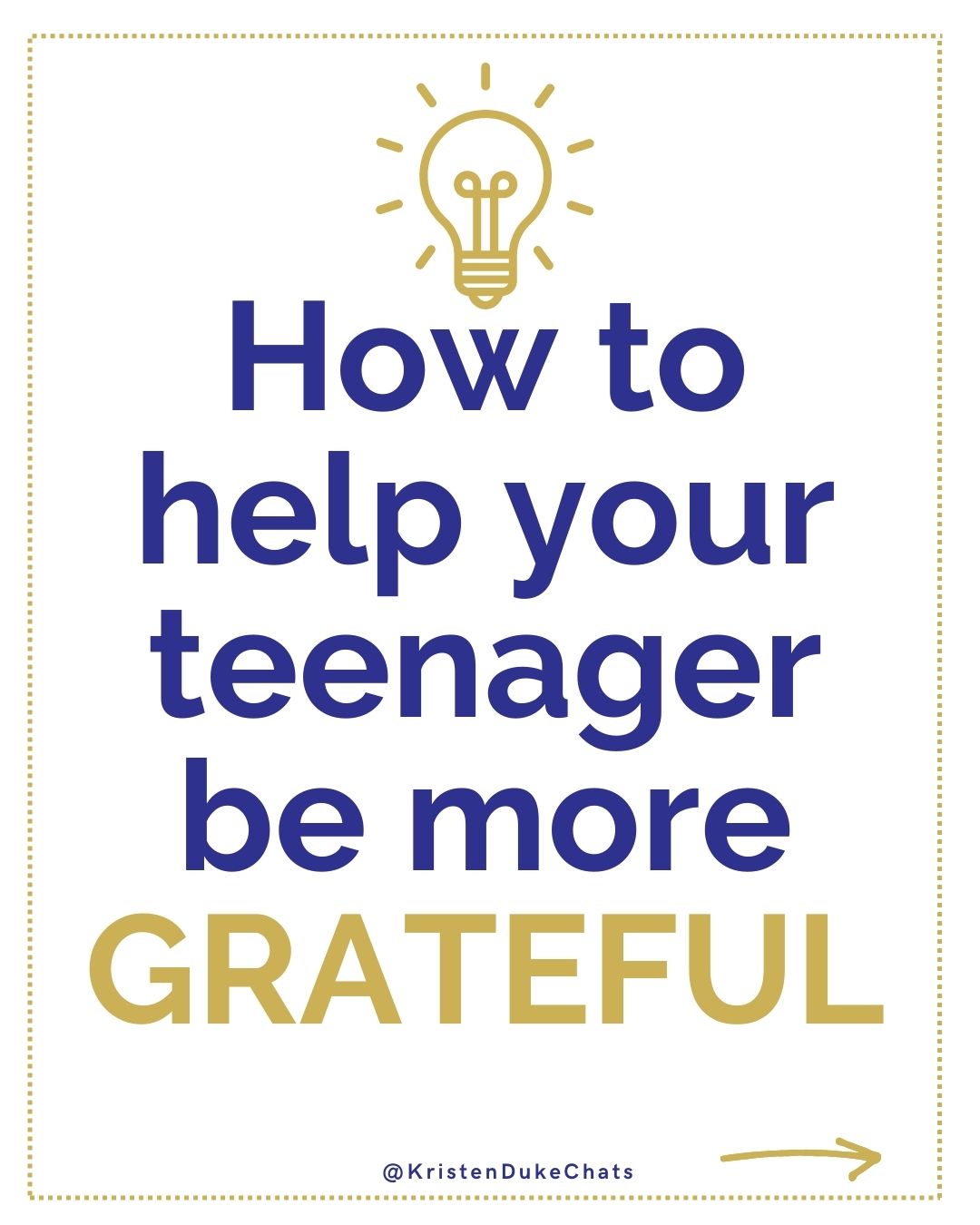 Many parents feel frustration with teenagers because they feel like they give and give and their teens are simply selfish and ungrateful.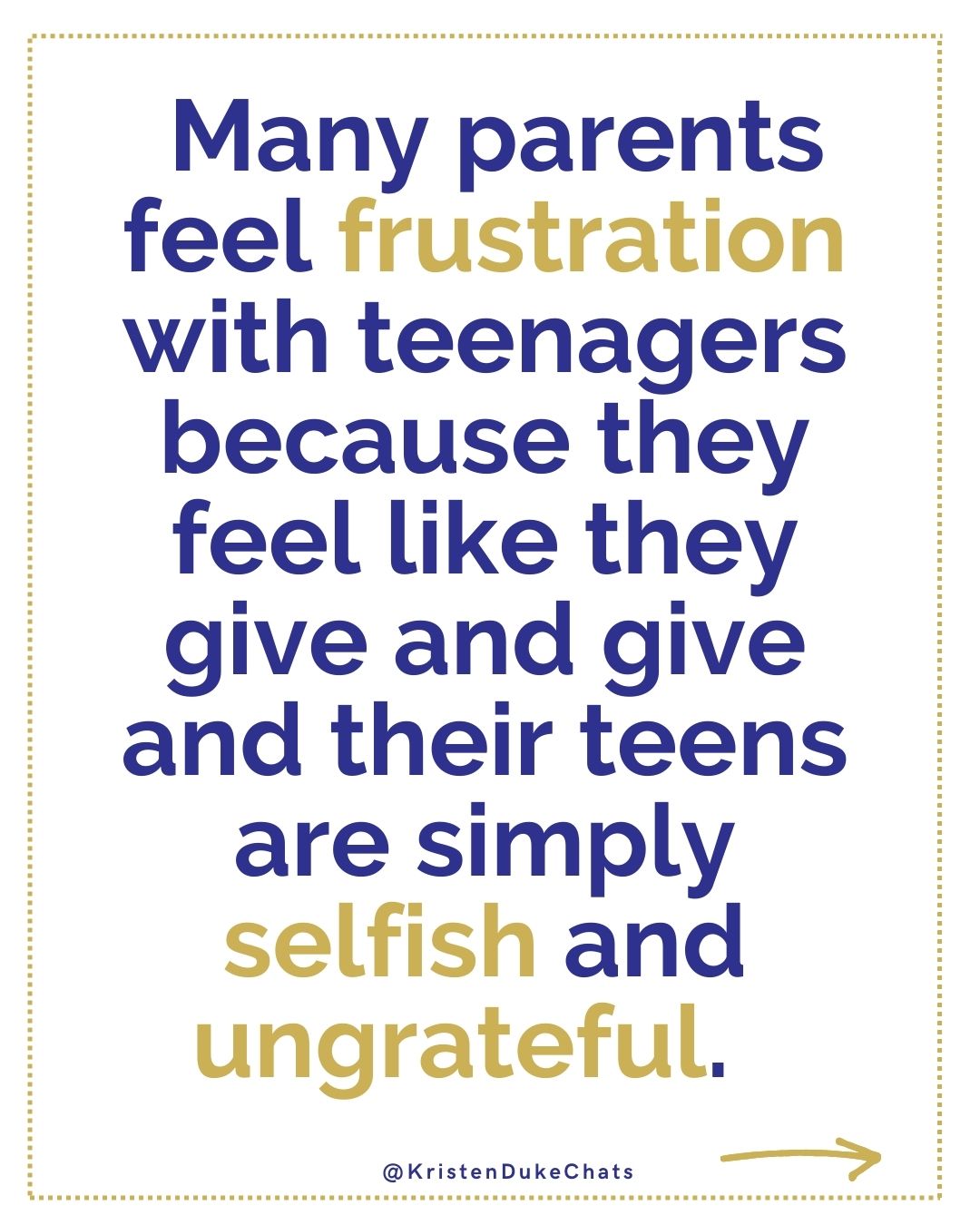 From driving endlessly to sports practices to stocking the house with their favorite foods, and replacing those AirPods that went missing once again, to making sure they are welcoming to their friends in their home, and supporting them in their schoolwork endeavors. The list goes on for parental sacrifice.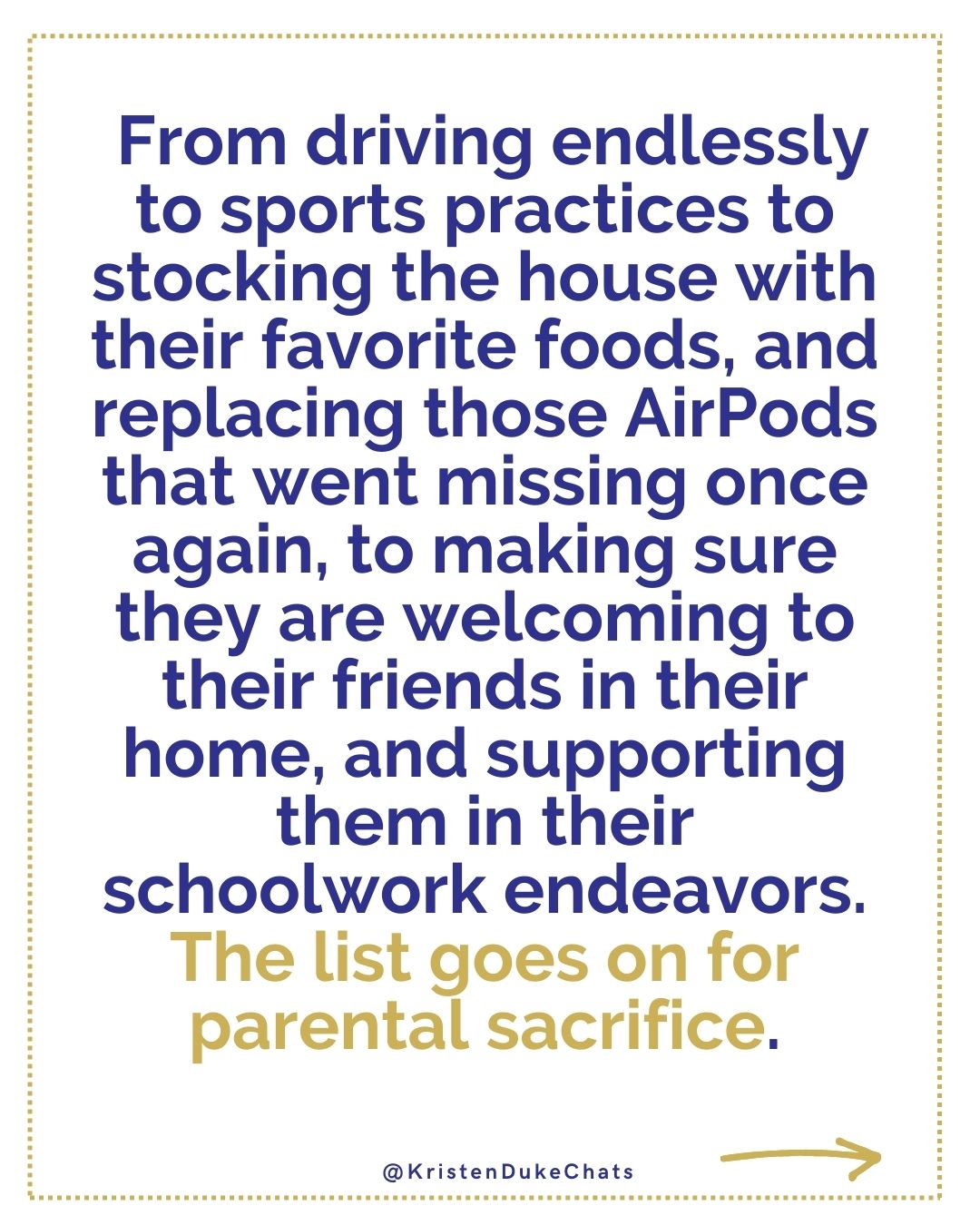 It's possible that maybe it's just on the outside that teens don't know the right way to express gratitude. Or that maybe they're so stressed out on the inside that they forget to make mention of all the things you do for them.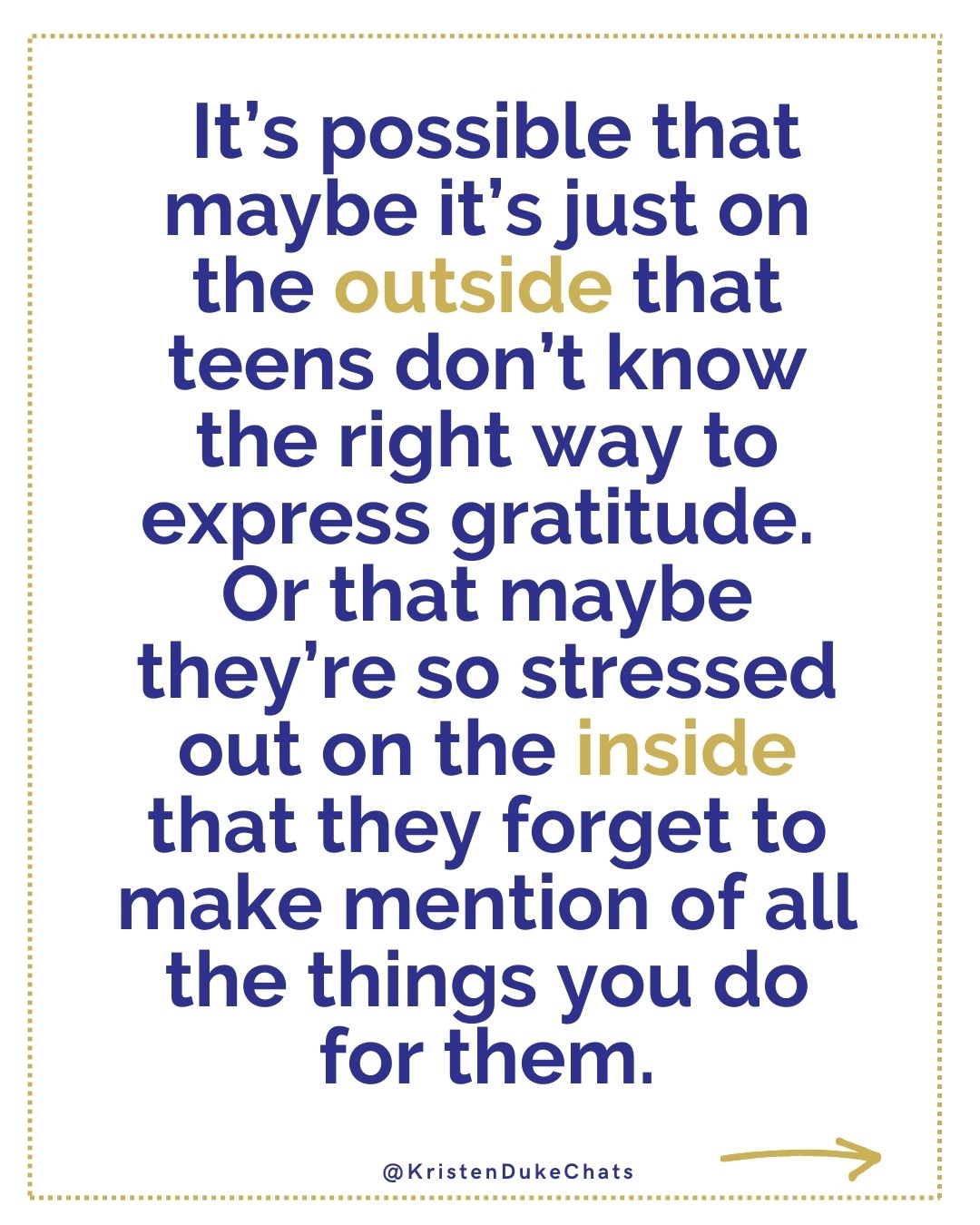 If you want to help your teenager be less selfish and more grateful, follow these two practices: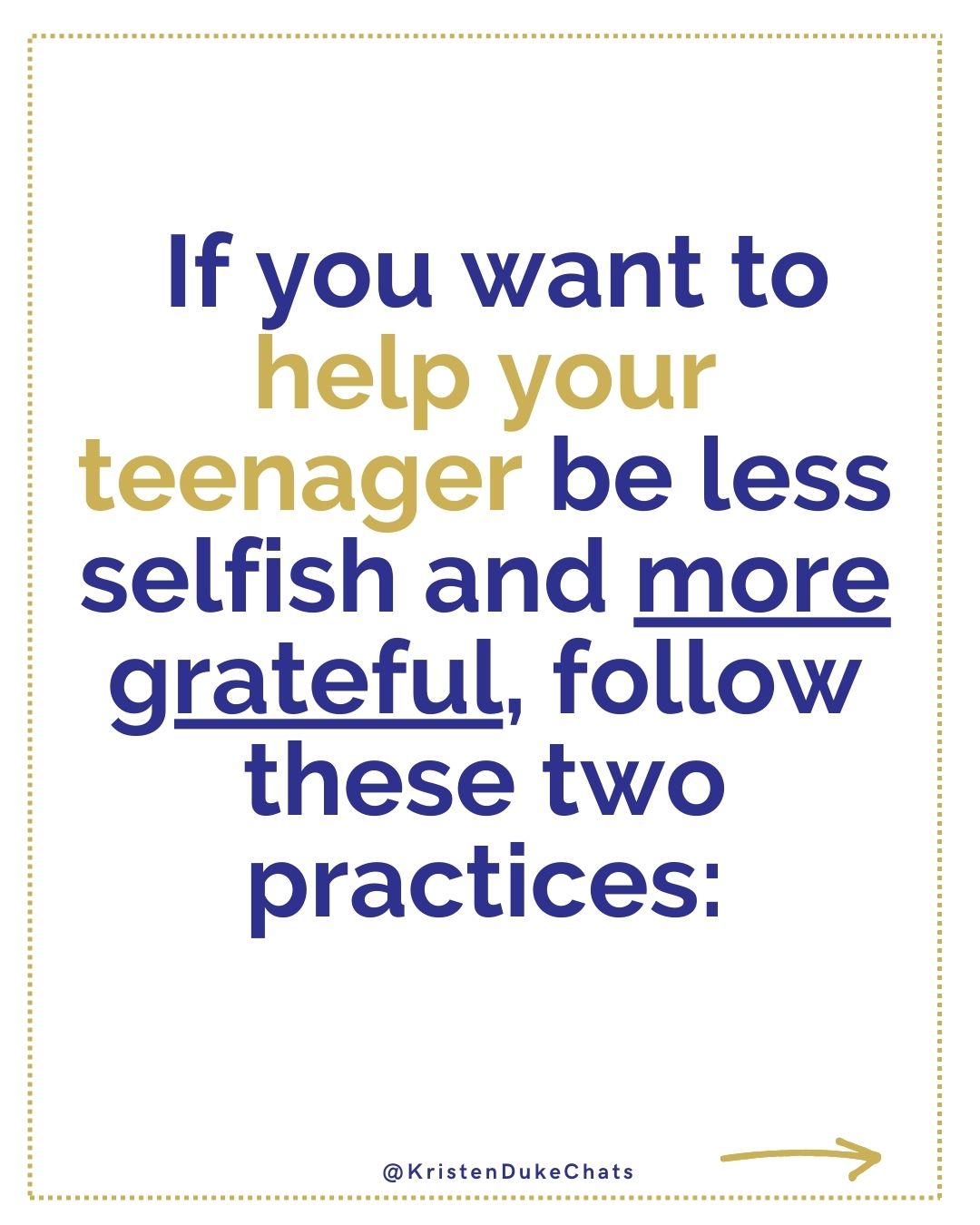 Don't ever, under any circumstance, tell them how ungrateful they are. It's hurtful and

shaming

, will

break trust

in your relationship, and will take a hit to their

self esteem

.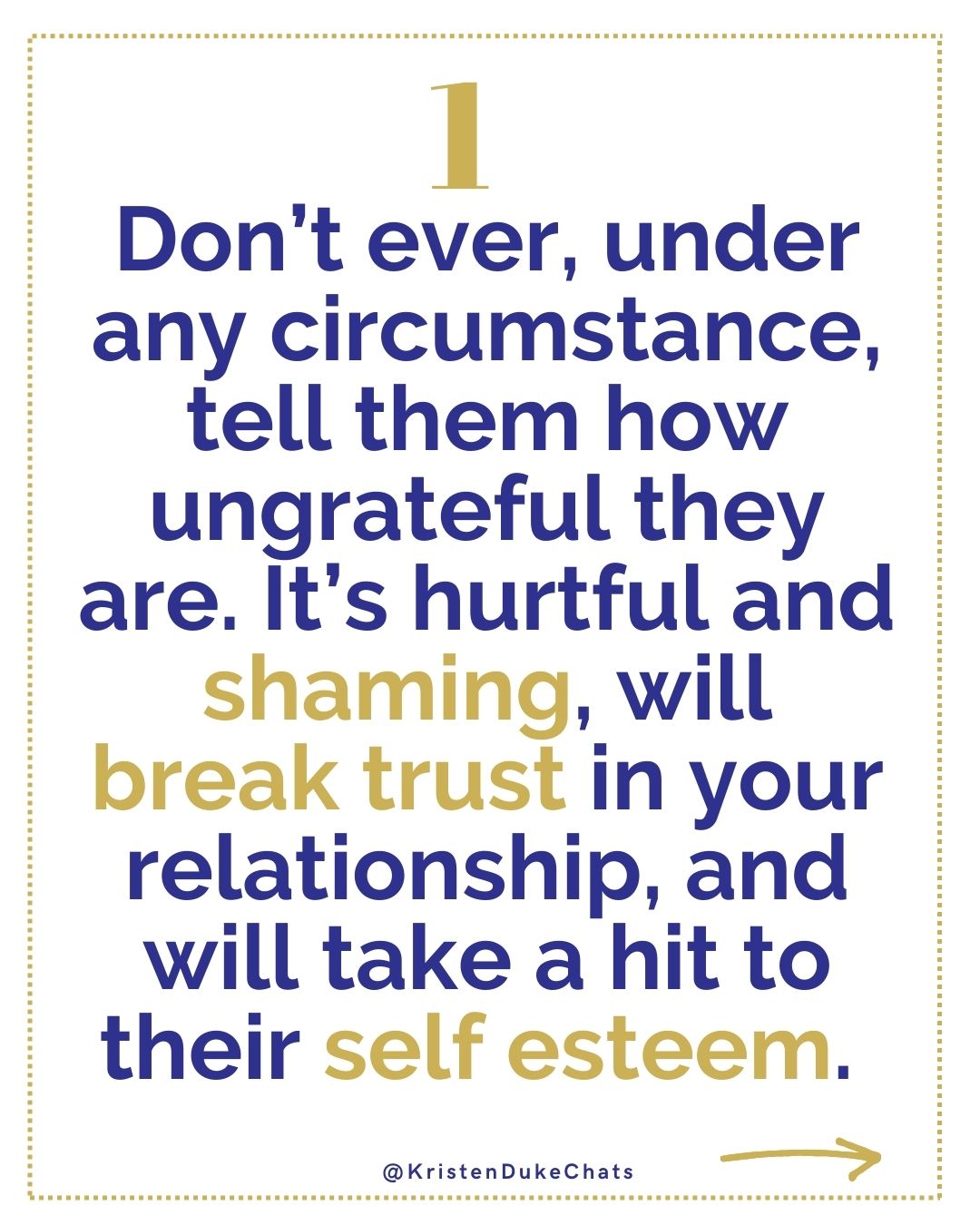 2. Express your gratitude TO them and FOR them. This is the best practice that you can do to help your teen become more grateful, to model gratitude to them.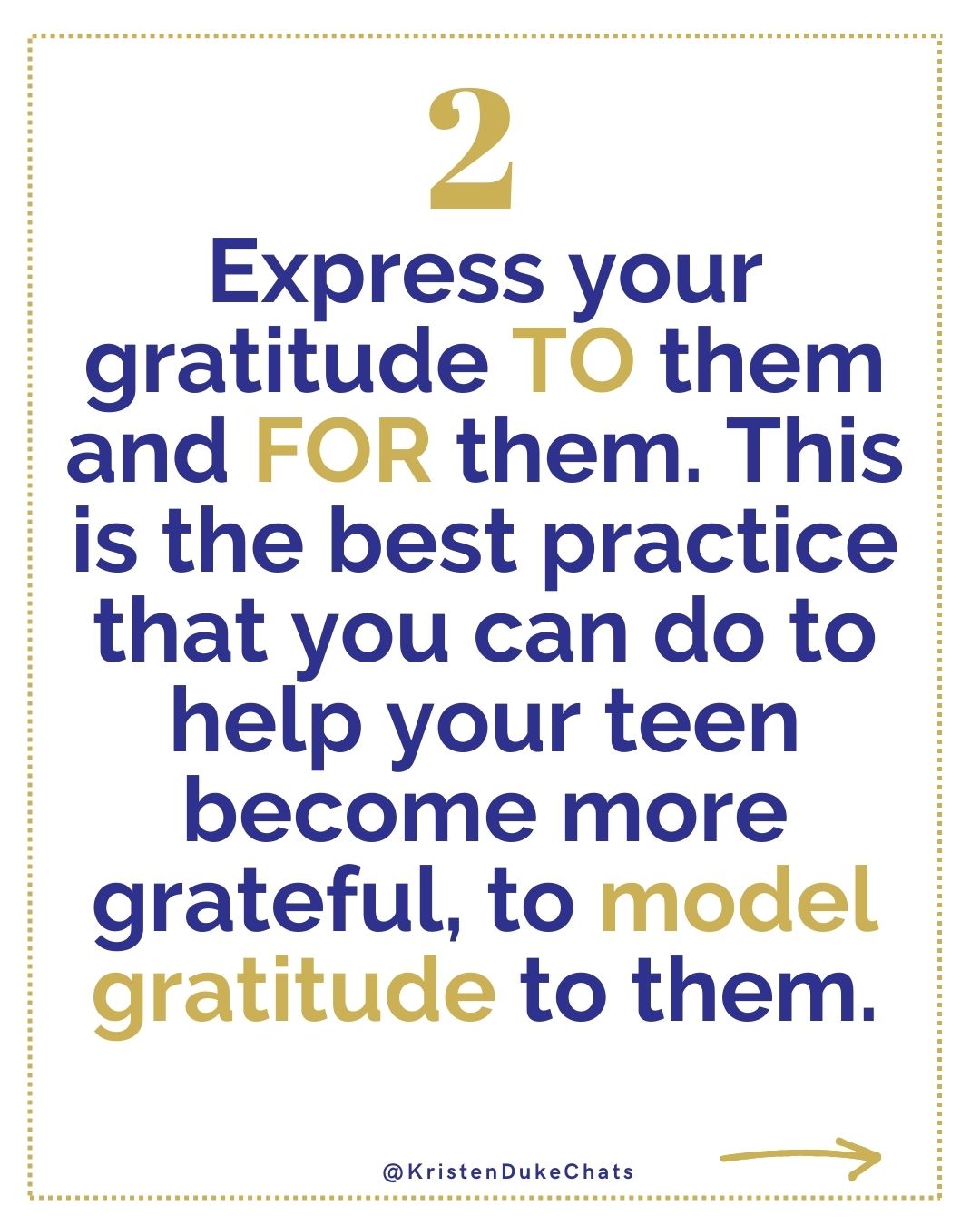 Gratitude examples parents can say today to your teen:
"

I'm so grateful

that you love (xyz) so much, and I love seeing how much you enjoy it."

"I just wanted to let you know

how grateful I am

for the person that you are, the kindness that you show to people, and seeing your heart of gold."

"

Thank you so much

for taking the trash out (even after asking 10 times) it really helps to keep our kitchen organized."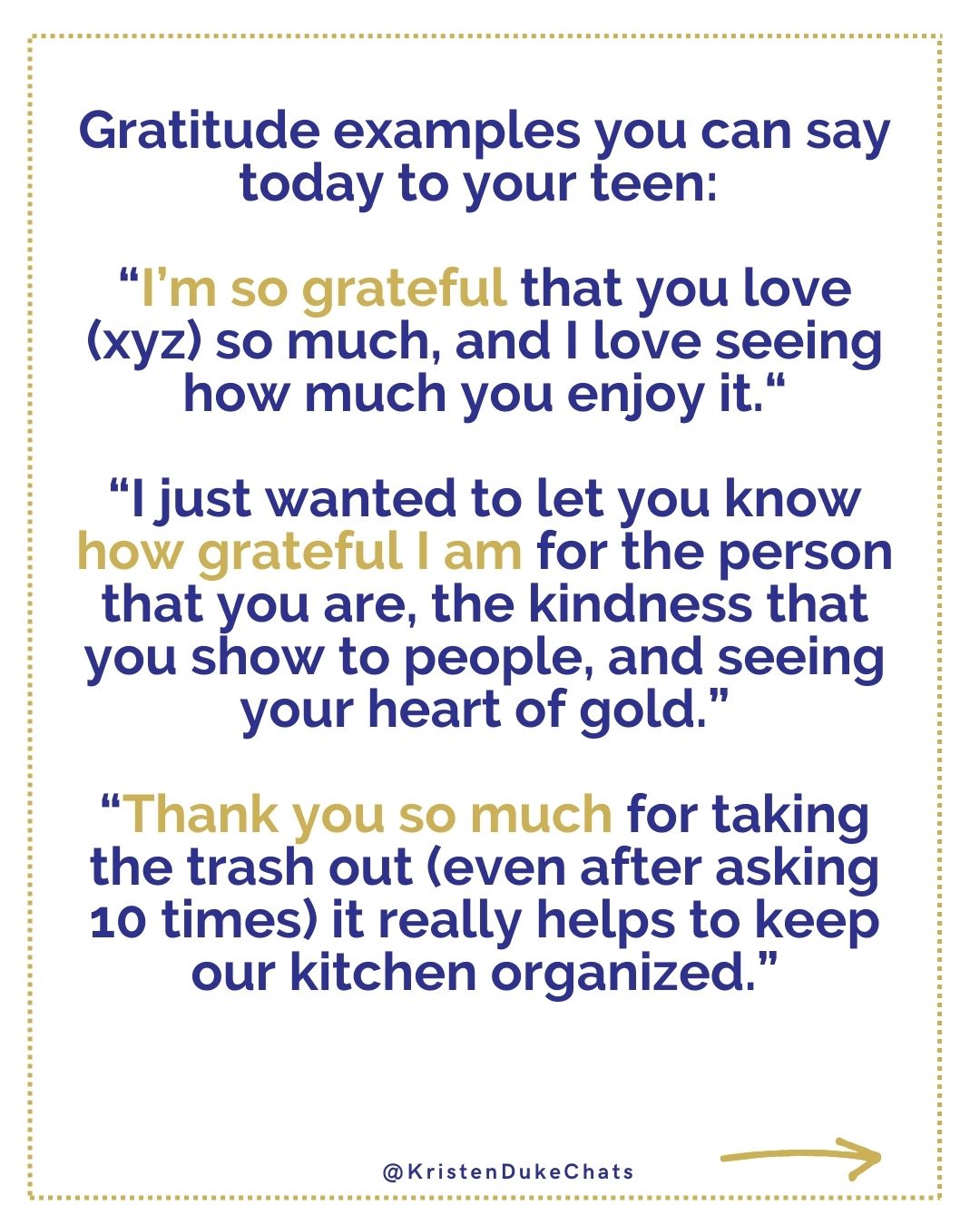 When your teenager is being difficult and challenging and it's hard for you to find something you are grateful for, dig deep, there's always something, and they need to hear it (especially when they are extra grumpy) and your heart will soften by seeing and recognizing them in this way.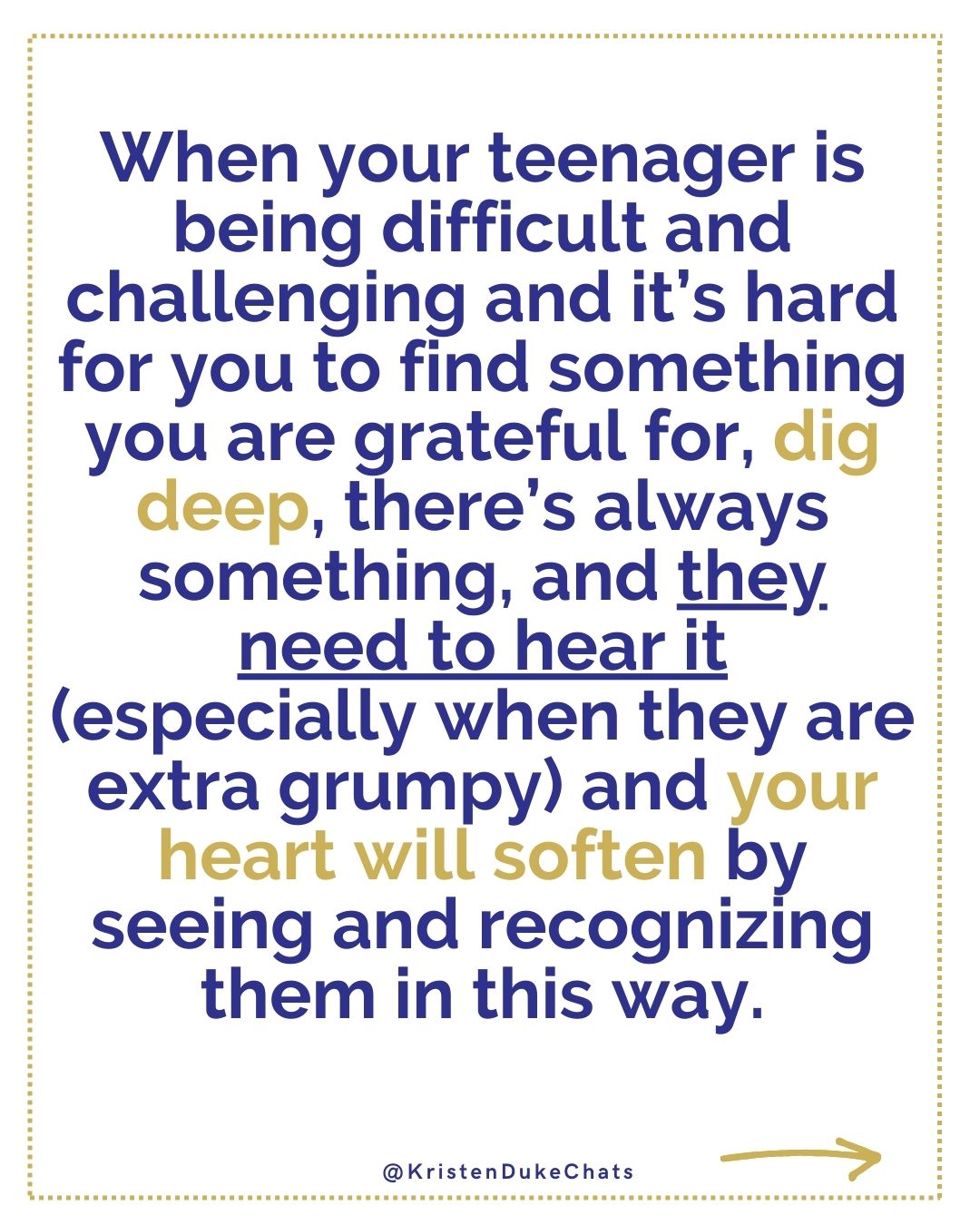 When you keep in mind that teenagers brains and bodies are under major construction, it will help you realize that in that work zone, expressing gratitude (and sometimes just being nice) just isn't at the top of their mind, it's surviving the day. What they need is gentle reminders through your example of gratitude.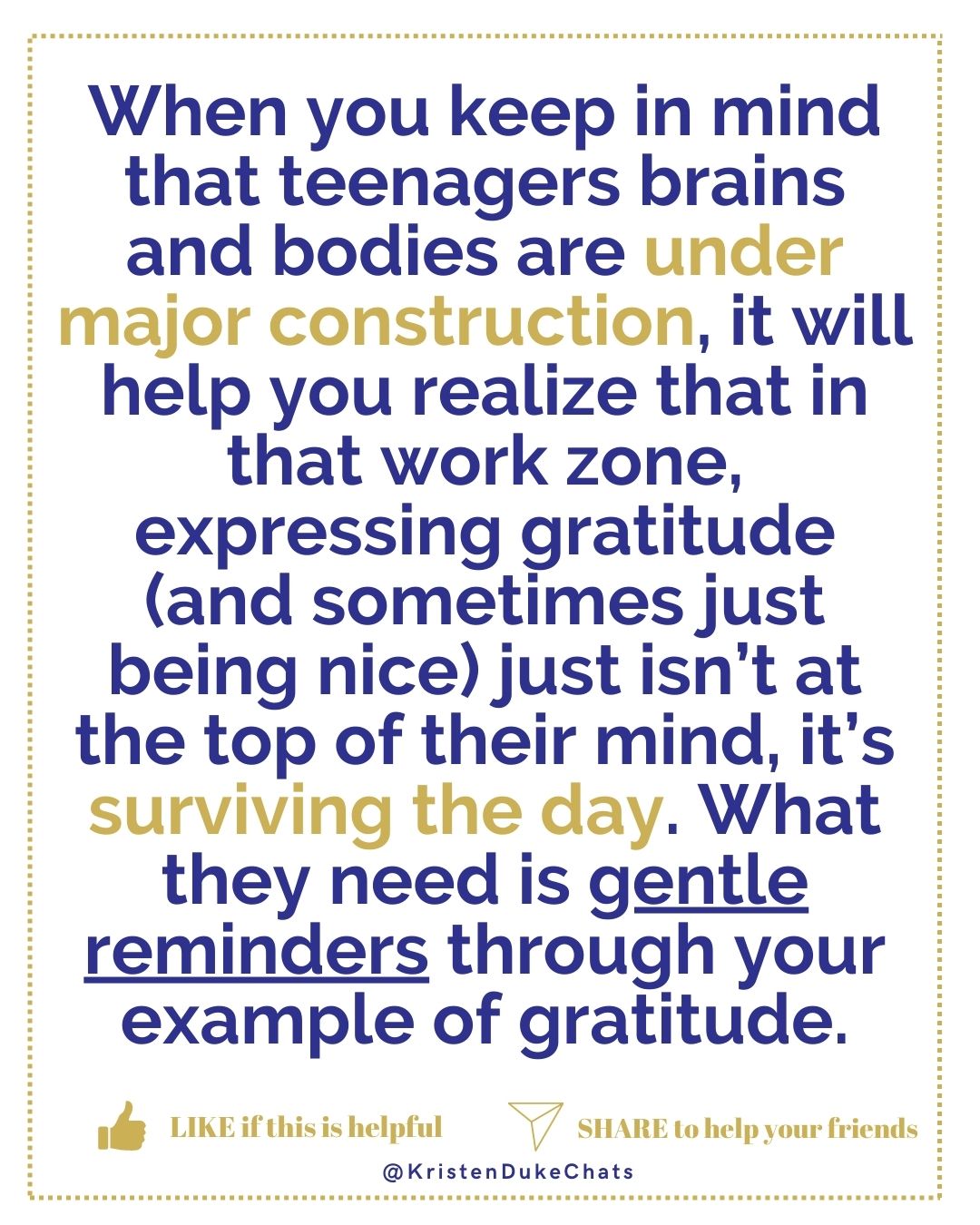 For 15 questions to ask your teenager at the Thanksgiving table besides "What are you grateful for?" hit the link!
When they don't like the food you made.
When you feel rejected

Don't Force gratitude