Sibling Rivalry is a big cause for concern amongst parents, so this 7 page FREE workbook was created to encourage sibling revelry, and open communication as a family.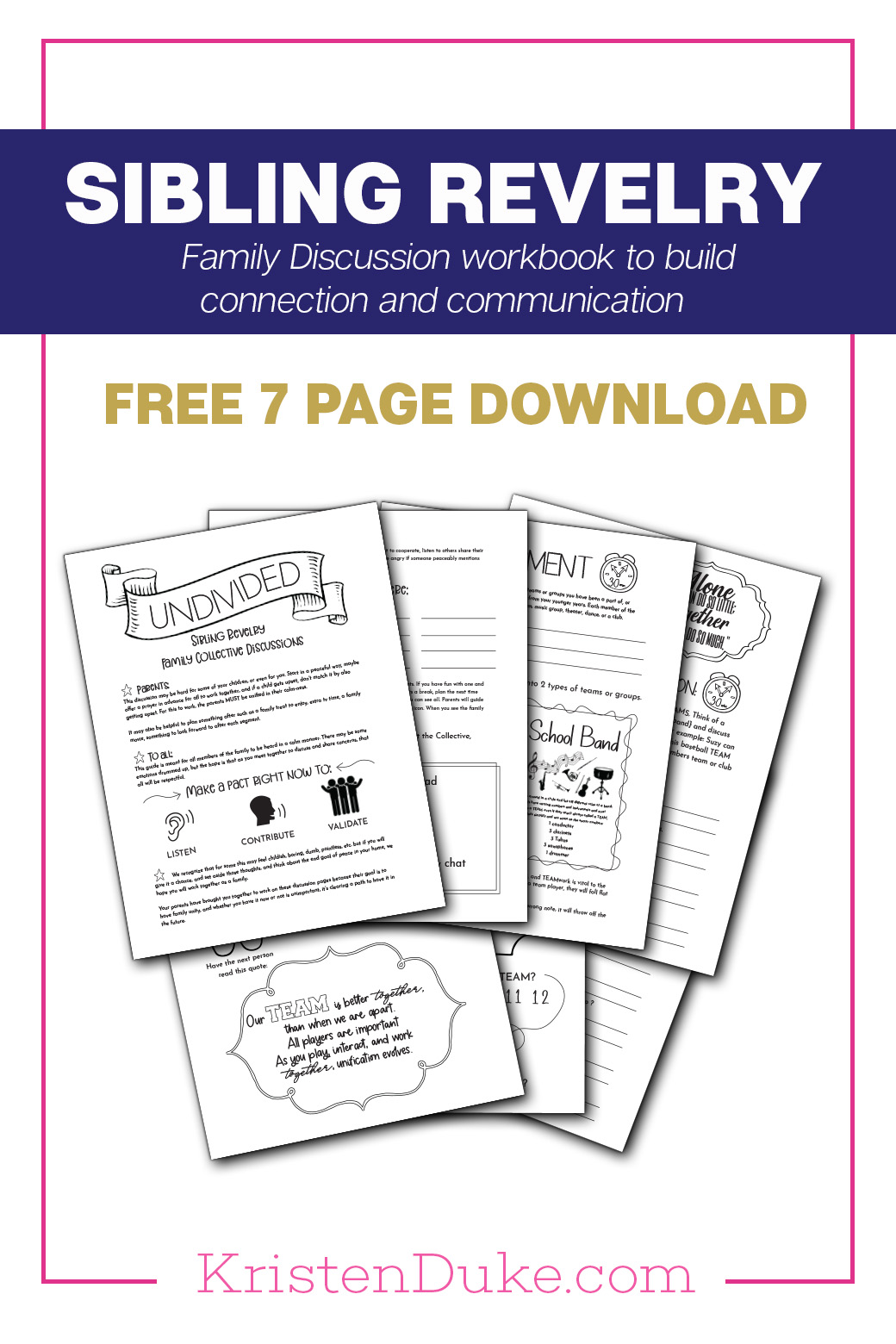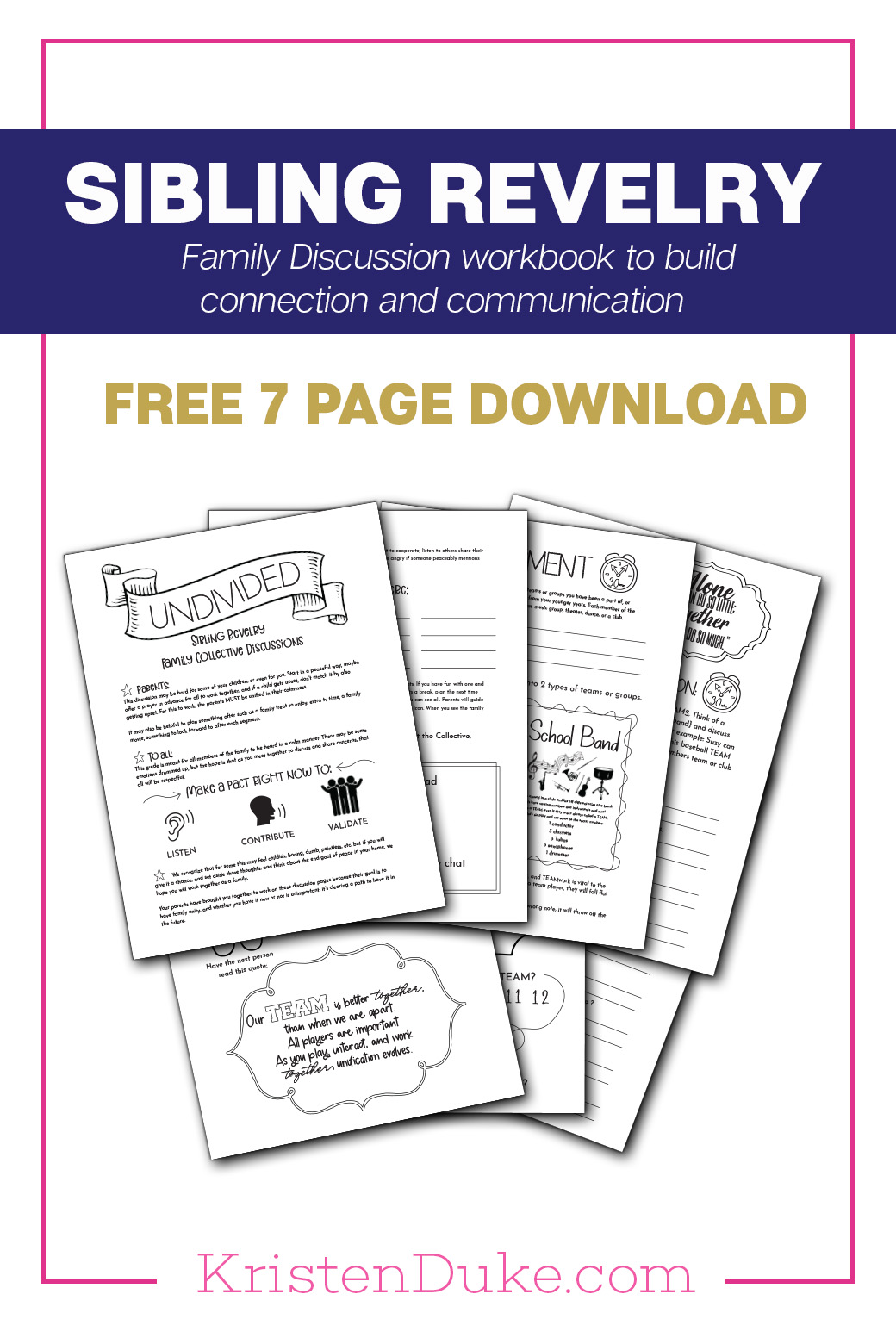 I am so thrilled with how this family workbook turned out. I've had the idea for months to put together similar workbooks, and this is the first one that materialized from my brain to paper!
Family Discussions
I am a big believer in setting intentional times to have family discussions. Whether it's planning out the weekly schedule, chatting about a HOT TOPIC, or discussing phone etiquette like in my Consider This cards I've shared previously. In the past year, I saw a need in my family, and did some research on a topic, and we dissected that topic for a few weeks. I know that sibling rivalry is a big concern for parents, so I put together this FREE GUIDE to show you what I plan to do more of in the future to help bring families closer together. As part of the free gift, you will automatically be signed up for my weekly email newsletter, to learn about what's going on and what products I've got in store for you.
IF YOU LOVE THIS, STAY TUNED FOR MORE WORKBOOKS!
Would love if you would PIN this first image, or share the link with your friends.