"The most important work you will ever do will be within the walls of your own home." Harold B. Lee said.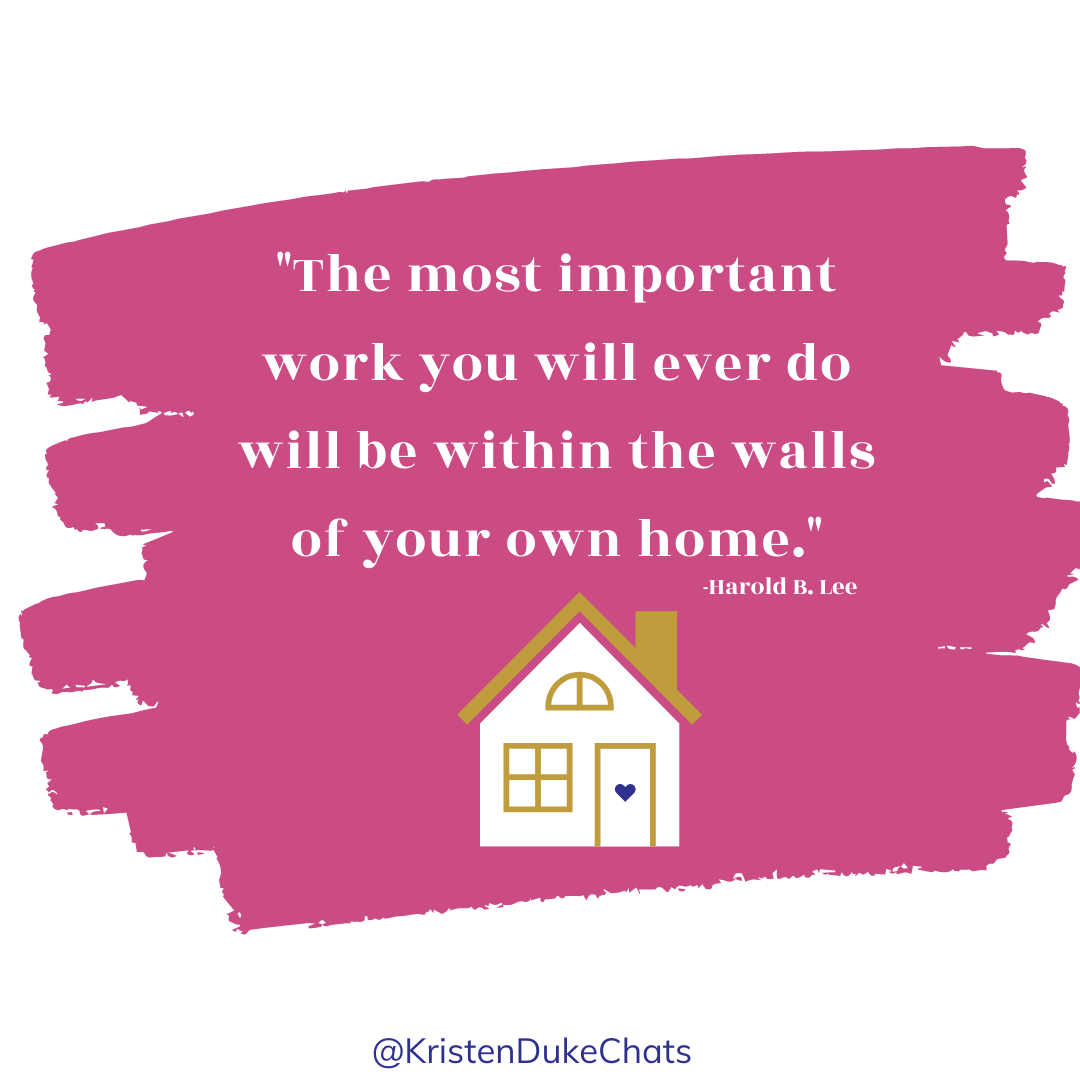 I've had this quote hanging on my bathroom mirror for years. It's to remind me that with any ambitions. hobbies, business, friends, etc., this is my hope and my guiding force.
I've recently been thinking about how it also applies to self-care. "Your home" is also about taking care of yourself, loving yourself, so that you can more fiercely take care of and love your family.
We are (all) constantly needing priority checks, and this quote is mine. Happy sabbath my friends!💕
Here's what you had to say:
"Yes! This is a great quote but sometimes we use it to beat ourselves up when we feel we're not doing a good enough job with our families. I recently had a client who was doing that with these very words, and I reminded her that SHE is also within the walls of her home. We need to take care of ourselves too, including not being so hard on ourselves. You and I must be on the same wavelength!"
"For me, these relationships are why I do everything else ❤️❤️"
Want to join in on the chat? Join us on Instagram: @KristenDukeChats
Want more help parenting you teen? Check these out: